SW Equity Coalition's work is guided by several committees and workgroups.
Our general membership is composed of a wide range of organizations that collectively offer the ability to leverage resources across different areas of equitable development work. Additionally, membership allows for a more powerful voice in regional and local decision making processes that directly affect members of the community.
Four organizations lead the Executive Committee: Asian Pacific American Network of Oregon (APANO), HAKI Community Organization, Community Alliance of Tenants (CAT), and Unite Oregon. The executive committee can form committees to work on specific projects, work closely with subject matter experts, government bodies, and philanthropic partners.
The Technical Advisory Committee supports the Coalition meet its 2021 goals to implement SW Corridor Equitable Development Strategy.
2021 TAC Members
Oriana Magnera (Verde): As Verde's Energy and Climate Policy Coordinator, Oriana (she/her) leads Verde's work on energy and climate policy. Her focus is community-led, participatory policy and program development. For fun, Oriana sits on the Oregon Global Warming Commission, the Portland Planning and Sustainability Commission, and spends time adventuring with her three dogs.
hkhn
Devin Culbertson (Enterprise Community)
kjk
Alma Flores (REACH CDC): Alma joined REACH in June 2019 as the new Director of Housing Development. Alma is a seasoned leader with deep experience in housing, community, and economic development policy and programs within a city planning and government context. She brings a collaborative, inclusive, and equitable approach to her work.
Prior to joining REACH, Alma served as the Community and Economic Development Director for the City of Milwaukie and played leadership roles with the City of Beaverton, Portland, and in Framingham, Massachusetts. Her passion for affordable housing and equitable community and economic development has long been central to her work. She has developed and implemented multiple economic development strategies and recently, she led the creation of Milwaukie's current housing affordability plan; which involved an impressive amount of community input and collaboration.
igvy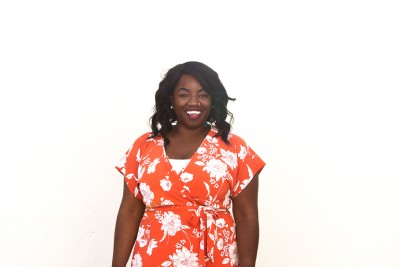 Nicole Johnson (1000 Friends of Oregon): Nicole serves as the Community Engagement Manager for 1000 Friends of Oregon. Nicole works with partner organizations and community members to create an equitable and resilient Portland Metro region. She leads our Portland for Everyone coalition and our Land Use Leadership Initiative, and oversaw our work on the successful passage of the 2019 Nature for All bond renewal. She'll also be heavily involved in the anticipated 2020 transportation measure in Clackamas, Multnomah, and Washington counties.
lasdf
Workgroups
The Anti-Displacement Workgroup brings together stakeholders to combat gentrification and displacement. The group is lead by CAT and advised by Alma Flores (REACH CDC) and Devin Culbertson (Enterprise Community). Workgroup members include Home Forward, CPAH, REACH CDC, Proud Ground, Craft3, APANO, and Unite Oregon.